Pneumatic cylinder, also called air cylinder, or pneumatic actuator, is one of the most important pneumatic components in the automation field.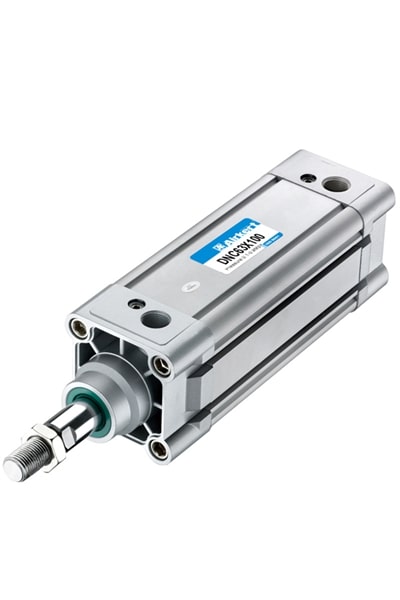 Let us talk about the best pneumatic cylinder manufacturers in the world, considering the quality and the production capability.
FESTO
SMC
AirTAC
Camozzi
Parker
FESTO, a German company, is a leading manufacturer of pneumatic products. Around 30,000 catalog products, customized components, ready-to-install solutions, and the corresponding range of services make FESTO a strong and reliable brand – in factory automation as well as for the process industry worldwide.

SMC, a Japanese company, SMC has been a leader in pneumatic technology, providing the industry with technology and products to support automation based on the guiding principle of "contributing to automation labor savings in an industry." Over the past 50+ years, SMC's products have become established as a recognized international brand through sales, technical, supply, and after-sale services in world markets. Sales have grown to achieve a 30% global market share.

AirTAC, a Taiwan company, is a well known manufacturer of pneumatic components in the world market. AirTAC is specialized in producing actuators, control components, air preparation units, and pneumatic accessories, which are widely used in automotive, machinery manufacturing, electronics, textile, medical equipment, food, and packing automatic fields.

Camozzi, a Italy company, Founded in 1964, Camozzi Automation is a global leader in the design and production of motion and fluid control components, systems and technologies for Industrial Automation, Transportation, and Life science industries. Camoizzi works on both the digitalization of production processes and the creation of real cyber-physical systems, to enable the integration of mechanical, electronic, and digital elements, constantly improving process performance and the management of the data chain.

Parker, a USA company, Parker is the global leader in motion and control technologies, providing precision-engineered solutions for a wide variety of mobile, industrial, and aerospace markets. Parker can be found on and around everything that moves. Parker has an unmatched breadth and depth of products that originate from a global leadership position in nine core Motion and Control technologies that include aerospace, climate control, electromechanical, filtration, fluid and gas handling, hydraulics, pneumatics, process control, sealing and shielding. Parker can apply these products and technologies individually to solve customer challenges that are simpler or combine them to develop systems that address challenges that are complex.
When it comes to the replacement of pneumatic parts, how to save the cost is also a vital factor, we AIRKERT Pneumatic cylinder can replace the FEST DNC series cylinder, AirTAC SC series cylinder, of course, the customized cylinder is also available. With our competitive pneumatic components, customers can extraordinarily lower the average production cost.