AIRKERT's SS304 SS316 stainless steel push-in fittings are made from a high-standard stainless steel bar, with premium raw material in stock. The elegant design makes it compatible with various pipeline tubing, including PU tubes, PE tubes, Nylon tubes, easy push-in, and flexible installation.
Our stainless steel fittings can meet different thread standards, such as BSPT, BSPP, and NPT, and are also designed for R thread and G thread with O-ring.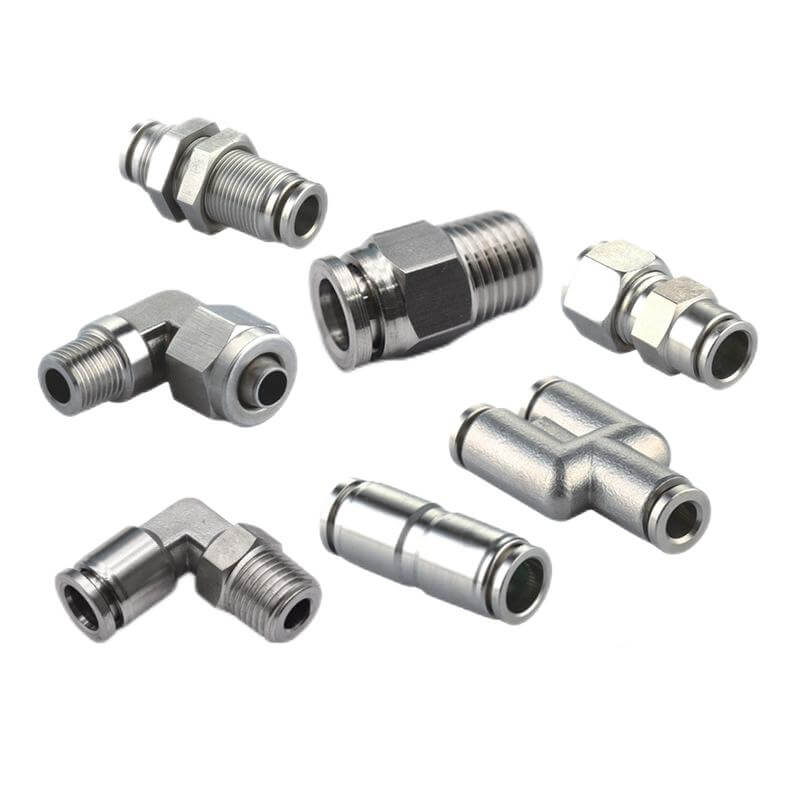 Stainless steel push-in fittings are widely used in many applications, such as robotics, materials convey systems, water treatment, high-pressure pipelines, etc.
There are many advantages of stainless steel fittings, such as anti-corrosion, clean, high-pressure resistance, stable working, etc.