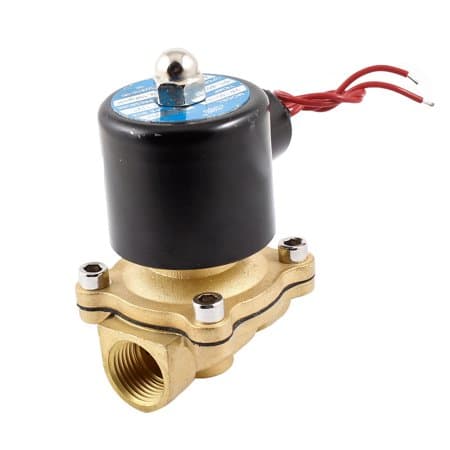 2W type solenoid valve is one of the widely used series, lots of factories can workshops can produce this kind of valve, in addition, the selling prices are range from 5 USD to 40 USD, so why and how to distinguish?
1.  The materials: the standard 2w valve use the brass materials, however, some lower quality valves use aluminum materials and zinc alloy materials, the price can be lower 1/3 or 1/2, even if the brass materials, also have different materials gauge, like #56 #58 #59 brass materials. AIRKERT 2w valve all use the best #59 brass materials.
2.  The sealing or diaphragm: standard type valve use the NBR, one kind of rubber materials, working temperature up to 80 centi degree. For higher temperature using, we can choose VITON.
3.  The size: the big part of cost of valve come from the materials itself, so different sizes lead to different prices, AIRKERT have two different sizes for options.
4.  The coil: the coil play big role in the stable working of the valve, the good coils need to be braided by oxygen-free copper wire, also toasted in the oven.
5. The parts: such as screws, in order to prevent the valve from rust, it had better use stainless steel screws.
6. The machining precision: our standard workshop use the CNC center, much better than the hand tool machine.
The applications for 2W solenoid valves: water control, so called water solenoid valve, air control, so called air solenoid valve