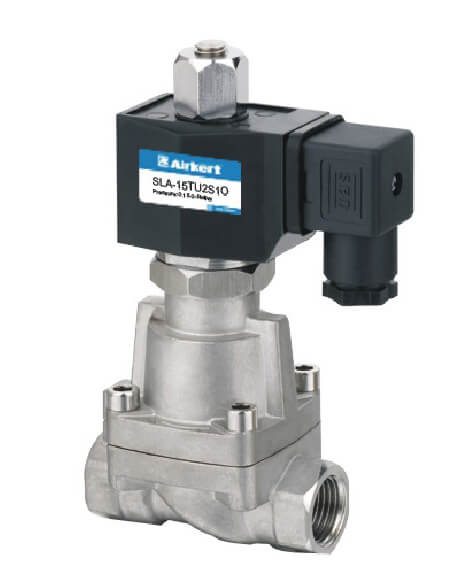 SLA 2/2-way Pilot Operated Piston Solenoid Valve·Normally Open
SLA series valves are pilot piston type 2/2 valves. Normal close and normal open is optional. The sealing material is Teflon. The working pressure for SLA-O  solenoid valve is high, which can reach 1.0 MPa and the Max.temperature can be 185 ℃.
Body material: Forged Brass, Stainless Steel
Pressure:0.5-10kgf/cm2
Orifice:Ф15mm-50mm
Pipe size:3/8"-2"
Fluid Media: Water、Hot Water、Air、Gas、Oil Etc.
Water Solenoid Valve
Hot Water Solenoid Valve
Air Solenoid Valve
Gas Solenoid Valve
Steam Solenoid Valve
Oil Solenoid Valve