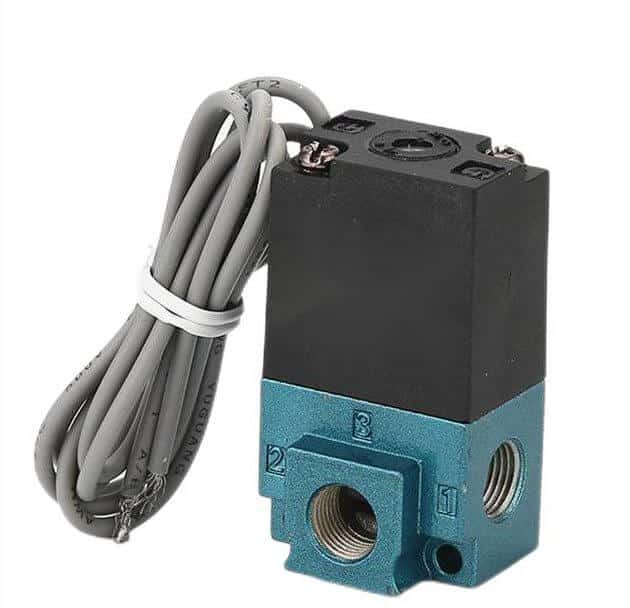 HFV High Frequency Solenoid Valve
The structure of HFV series high-frequency valve adopts the pressure balanced stop valve, which is not affected by the working pressure, and can obtain the performance of low power and large flow. Any air port of 1, 2, 3 can be pressurized, with sensitive response and wide application. Used for air blowing, single-acting cylinder drive, air flow branching, pressure selection, vacuum equipment and other occasions. Both normally open and normally closed are common.
Features:
1. The combined mounting of a 3-port valve and a 5-port valve is available.
2. Power consumption: 5W (built-in power saving circuit)
3. Lead wire connection, cable length customizable.

Body material: Aluminum
Pressure:1-10 bar, 150 PSI
Fluid Media: Compressed air