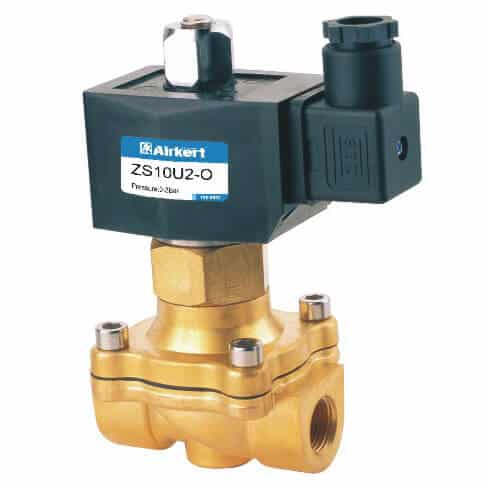 ZS 2/2-way Direct Acting Solenoid Valve·Normally Open
ZS-O solenoid valve have similar function like 2W series valves. Normally open ZS-O solenoid valves  are also one of the most popular 2/2 solenoid valve. ZS series solenoid valves also start working at zero differential pressure and this valve also enjoys wide range sizes for threads from 1/8" to 2", including stainless steel body, brass body. Normal close and normal open is optional. But there are two points that ZS is different from 2W valves. The first one is the connecting type. ZS valve has flange connecting way besides thread connecting. The other is about the coil. ZS valve's coil is DIN type.
Body material:Forged Brass
Pressure:0-5kgf/cm2
Orifice:Ф4mm-50mm
Pipe size:3/8"-2"
Fluid Media: Water、Hot Water、Air、Gas、Oil Etc.