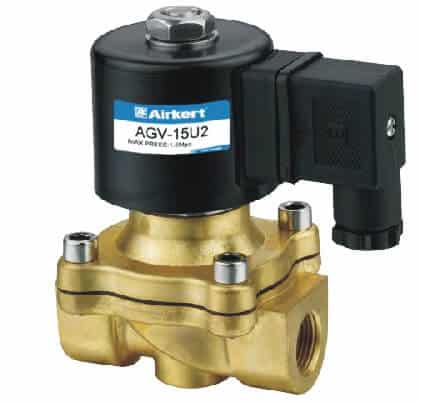 ZCM Zero Pressure Differential Gas Solenoid Valve
AGV Solenoid Valve Gas Solenoid Valve Electromagnetic Valves, are suitable for gas, methane, mash gas, and natural gas.
AGV solenoid valve is a kind of 2/2 gas solenoid valve, which is used a lot in many gas applications. The port size range is wide. The required working pressure is low.
Body material: Forged Brass
Pressure:0-5kgf/cm2
Orifice:Ф3mm-50mm
Pipe size:1/8"-2"
Fluid Media:Coal Gas、Natural Gas、Other Normally Gas Etc
Hot Water Solenoid Valve Air Solenoid Valve Gas Solenoid Valve Steam Solenoid Valve Oil Solenoid Valve
Solenoid Valve 12V DC 24V DC 110V AC 220V AC
Body material: Forged Brass
Pressure:0-5kgf/cm2
Orifice:Ф3mm-50mm
Pipe size:1/8"-2"
Fluid Media:Coal Gas、Natural Gas、Other Normally Gas Etc