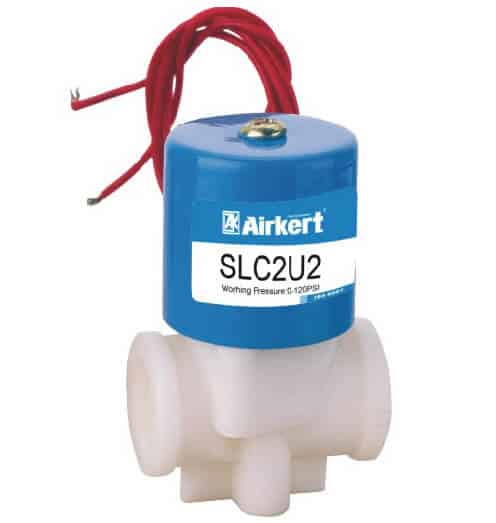 SLC Series Water Dispenser Plastic Solenoid Valve·Normally Closed
Plastic drinking water solenoid valves for drinking machines coffee machines.
SLC solenoid valve series angle valve's structure is simple. The actuator material has plastic and s.s two types. It is easy to install and anti-blast expenses are low .It is widely be used in many automation industries like bottle filling system, weaving and dyeing system ,washing machinery etc.
Body material: Plastic
Pressure:0-120PSI
Orifice:Ф2.5mm-9mm
Pipe size:1/8"-1/4"
Solenoid Valve(Outlet):Tube Insert Type Connection
Fluid Media:Water、Boiling Water
Hot Water Solenoid Valve Air Solenoid Valve Gas Solenoid Valve Steam Solenoid Valve Oil Solenoid Valve
Solenoid Valve 12V DC 24V DC 110V AC 220V AC