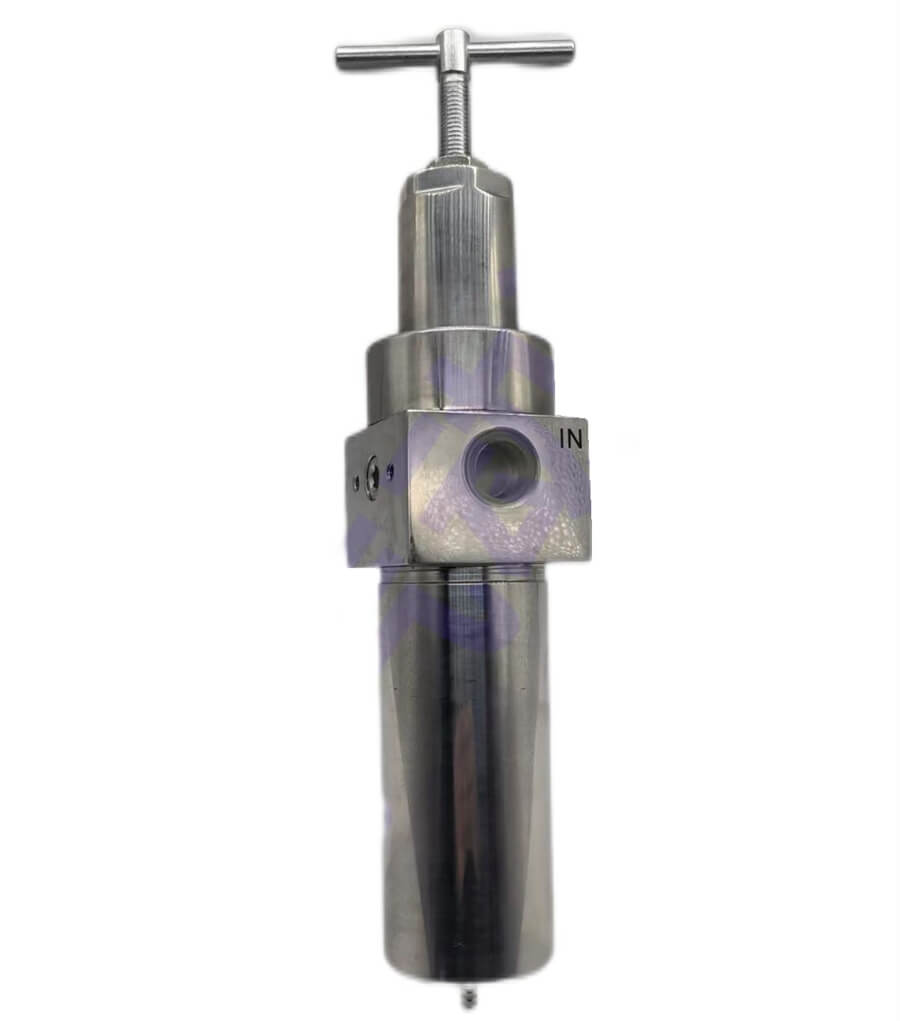 QFRH Series Stainless Steel High Pressure Air Filter Regulator
The QFRH Series air preparation units, air filter regulator,  features robust construction with high-quality stainless steel SS304 materials to ensure long-lasting performance. The filter regulator is capable of handling high pressures, making it ideal for applications where compressed air is used at elevated pressures. With its compact design and easy-to-use features, the QFRH Series is perfect for a wide range of industrial applications, including automotive, industrial, manufacturing, and more.
The high-pressure air filter regulator is equipped with a high-performance filter element that effectively removes dust, moisture, and other contaminants from the air, providing clean and dry air for your pneumatic tools and equipment. The regulator portion of the unit allows you to precisely control the output pressure, ensuring consistent performance of your pneumatic systems. The pressure gauge provides real-time pressure monitoring, allowing you to quickly and easily adjust the pressure to meet your specific requirements.
With its superior performance, durability, and ease of use, the QFRH Series High-Pressure Air Filter Regulator is the perfect choice for professionals who demand the best. Whether you need clean and dry air for painting, sandblasting, or other high-pressure applications, the QFRH Series will deliver consistent and reliable performance every time. Invest in the QFRH Series High Pressure Air Filter Regulator for unparalleled quality and peace of mind in your pneumatic systems.
Body material: SS304
Pressure: 0.15 MPa - 3.5 MPa
Max Pressure: 4.0 MPa
Filter: 5um, 10um, 20um, 40um, customized.
Pipe size:1/4"-1"
Fluid Media: Compressed air
| | |
| --- | --- |
| Working Medium | Compressed Air |
| Operation | Direct Acting |
| Regulating Type | Manual |
| Filter elements | 5um, 10um, 20um, 40um, 50um |
| Pressure Gauge | Yes |
| Port Size | 1/4", 3/8", 1/2", 3/4", 1" |
| Threaded | BSP/NPT, custom |
| Operating Pressure | 0.15 - 3.5 MPa |
| Max. Pressure Resistance | 4 MPa |
| Operating Temperature |  -5~80℃ |
| Pressure Range | ±10% |
| Material of Body | SS304 |
| Material of Pressure Gauge | SS304 |