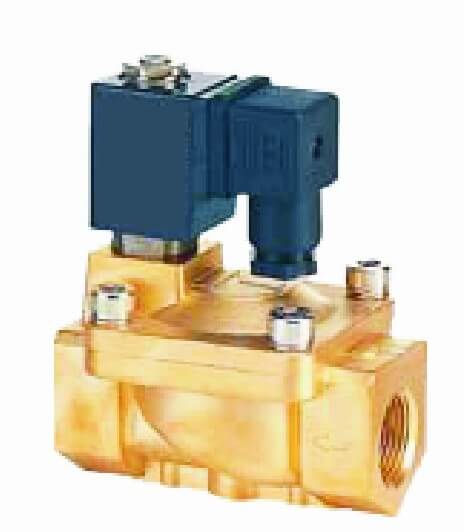 SLP solenoid valves are the most famous 2/2 solenoid valve in our products list. The working pressure can reach 1.3MPa.Normal close and normal open is optional. The port size ranges from 1/8"to2". It can be used in many different medium like air, gas, oil etc. Excellent performance and widely application settle the position in solenoid valves. The annual output is around 720,000pcs.
SLP-06 SLP-08 SLP-10 SLP-15 SLP-20 SLP-25 SLP-35 SLP-40 SLP-50
Body material: Forged Brass
Pressure:0.5-16kgf/cm2
Orifice:Ф13mm-50mm
Pipe size:3/8"-2"
Fluid Media: Water、Hot Water、Air、Gas、Oil Etc.
Good quality valve to replace the ASCO solenoid valves with competitive price.
working medium:water、liquid、air、light oil(viscosity≤20cst)
medium temperature:-5~80℃
working pressure:0~15bar(details see specification table)
working type:direct acting(NC)
valve body material:brass  SS316
sealing material:NBR
interface:G thread   NPT thread
Working voltage:AC220~240V  AC110V  50/60Hz  22VA   DC24V  DC12V  13W   IP65  H degree
Options:sealing material: EPDM  VITON   RC thread
digital timer   LED light connector   bistable latching coil   Es low power energy saving coil(AC220V 3VA  DC24V 3W)