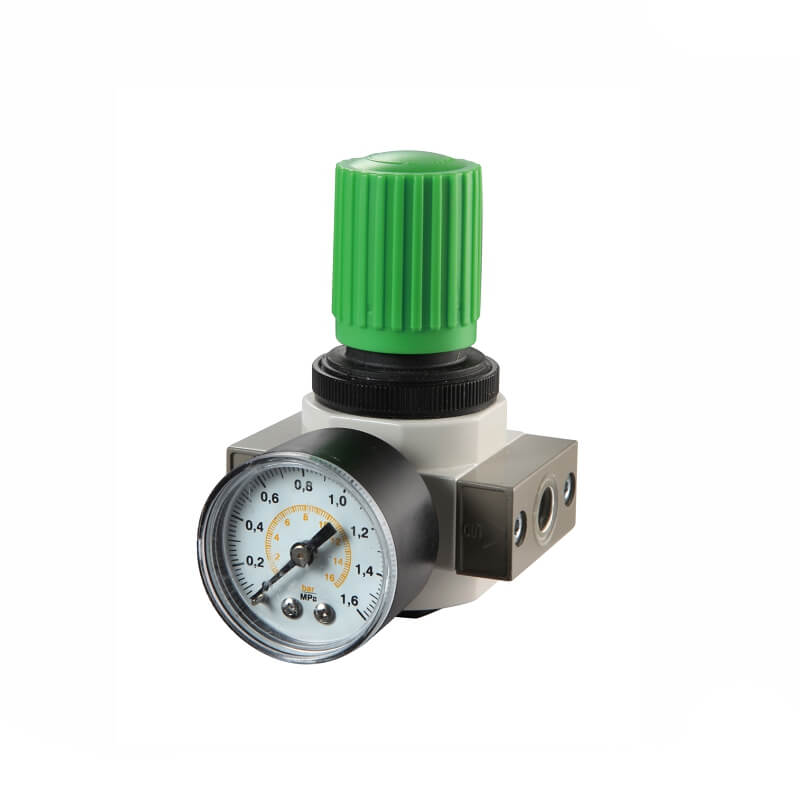 OR Series Air Regulator
OR air regulator is designed to adjust the pressure of the compressed air pipeline, to suit the relevant pneumatic actuators, maintain the stable working pressure of the pneumatic system, and avoid system instability due to pressure fluctuations of compressed air from destroying the original of the system. Compact design, easy regulation. It can work separately, and also can be mounted together with an air filter and air lubricator by mounting accessories.
1. Classical design, durable ai control design
2. Energy saving and environmental protection with a big low rate, safety, and precision
3. Can work at low pressure, smartness for on and off, good seal performance
4. Single action and double action types for your selection
5. Widely used in food machines, industry, abstersion, unification, printing, and other areas.
Air pressure regulator

Model

Manometer

0-12bar

0-7bar

Working medium

Feature of structure

diaphragm type regulator (MINI,MIDI)+ Piston regulator( MAXI) Sintered filter with water spartpr

Mounting type

assembly position

Connection

Standard nominal flow rate

primary pressure

working pressure

grade of filtration

capacity of fluid

temperature range

Materials information

Housing:Zinc die-casting;Sealing:NBR;Adjusting knob:POM