Introducing the MAC type alternative high frequency solenoid valve, the perfect solution for precise and reliable fluid control in a wide range of applications.
35A-ACA-DDbA-1BA    3 ways 2 position solenoid valve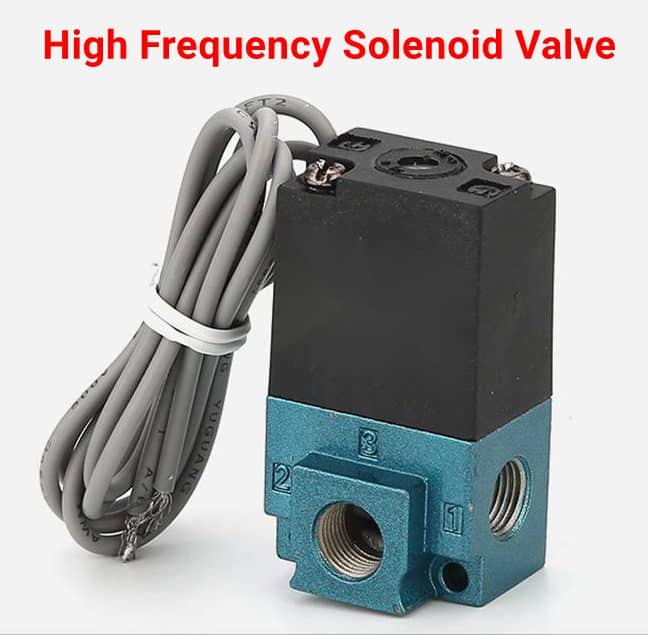 With a fast response time of just 1 millisecond, this solenoid valve is capable of providing accurate and repeatable control of flow rates, pressures, and other critical parameters. Whether you need to regulate the flow of air, water, oil, or other fluids, the MAC type high frequency solenoid valve delivers consistent performance every time.
Thanks to its robust construction and advanced design, this valve is built to last, even in demanding industrial environments. It features a compact size and lightweight design that makes it easy to install and integrate into your existing systems.
Other key features of the MAC type high frequency solenoid valve include:
A wide range of valve configurations to suit your specific needs
Low power consumption for energy efficiency
High flow capacity for improved process efficiency
Minimal maintenance requirements for reduced downtime and cost savings
Built-in diagnostics and monitoring capabilities for enhanced control and troubleshooting
35A-ACA-DDbA-1BA
We are committed to providing our customers with the highest quality products and exceptional service. That's why we offer a comprehensive warranty and support package to ensure that you get the most out of your investment.
Whether you are looking for a solenoid valve for OEM applications, process control, or other industrial uses, the MAC type high frequency solenoid valve is the ideal choice. Contact us today to learn more about this innovative product and how it can benefit your business.