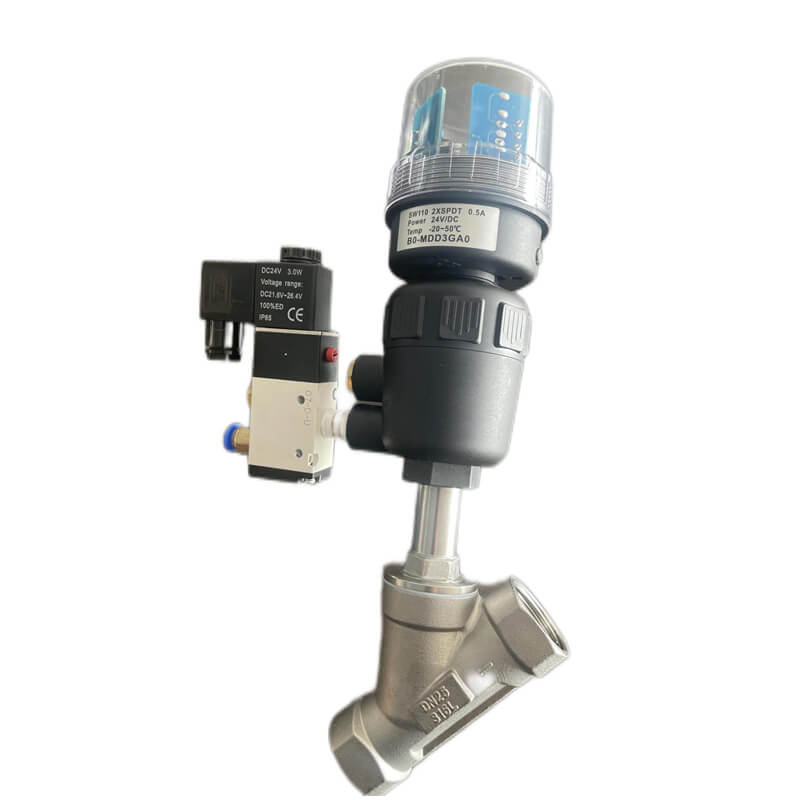 Angle Seat Valve with Limit Switch Solenoid Valve
The angle seat valve is a 2/2 way pneumatic actuated piston valve, the compressed air pushes the piston seal to open and close.
The angle seat valve is widely used to control the flow of steam, air, gas, etc, it can support the media with high temperature or high viscosity.
In some special applications, the angle seat valve is a perfect choice instead of the solenoid valve and ball valve.
Advantages:
Large flow rate, low resistance, no water hammer.
Y-shape enlarges the flowing room
Full stainless steel material, free applications.
Angle seat valve can be equipped with limit switch and solenoid valve, compact design limit switch, 3/2 directional solenoid valve.
Angle seat valve

Port Sizes

DN15, 20, 25, 32, 40, 50,65

Flow

Air, water, steam, gas, oil

Air Pressure

0.3~0.8MPa

Flow Pressure

0~1.6MPa

Actuator material

CF8

Valve body material

CF8 / CF8M

Connection

Thread, flange, welding, tri-clamp

Control type

Normally closed, normally open, double acting