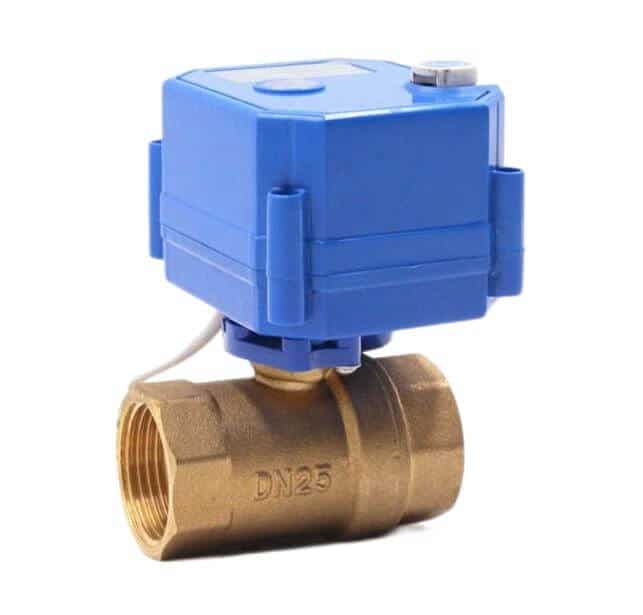 Electric Motorized Ball Valve
The Electric Motorized Ball Valve is a cutting-edge solution for automated fluid control. With its integrated electric motor, this valve offers precise and reliable operation, allowing you to regulate the flow of liquids or gases with ease. The motorized functionality enables remote control and automation, making it ideal for applications in industrial processes, HVAC systems, irrigation systems, and more. Enjoy the convenience and efficiency of the AIRKERT Motorized Ball Valve for seamless fluid management.
Body material: SS304 / SS316 / Brass / UPVC
Pressure:1-10 bar, 1.0 MPa
Orifice: DN8 to DN32
Pipe size: 1/8"-1"
Fluid Media: Water, Hot Water.
Stainless Steel / Brass Electric Motorized Ball Valves
CWX-15N stainless steel brass  BSP NPT motorized flow control valve 12V electric actuator ball valve 12v 24v 110v 220v
1, Metal gearbox and POM gear design, low noise, perform reliably.
2, Long service life: more than 100000 circles.
3, Electric limit and machinery limit design, located accurately, avoid gear run continuously.
4, Mufti-angle assembling, easy to install.
5, Float ball structure, no leakage, especially suitable for heavy pollution conditions.
| | |
| --- | --- |
| Working Medium | Water, Hot Water |
| Operation | Electric Motor Operation |
| Acting Type | Ball Valve |
| Add On | Manual Override, Indicator |
| Orifice | DN8 to DN32 |
| Port Size | 1/8", 1/4", 3/8", 1/2″  3/4" 1" |
| Operation Fluid Viscosity | 20 CST Below |
| Operating Pressure | 0 - 10 Bar |
| Max. Pressure Resistance | 10 bar |
| Operating Temperature | PTFE for -5~180℃ |
| Voltage Range | ±10% |
| Material of Body | SS304 SS316 Brass |
| Material of Oil Seal | PTFE |