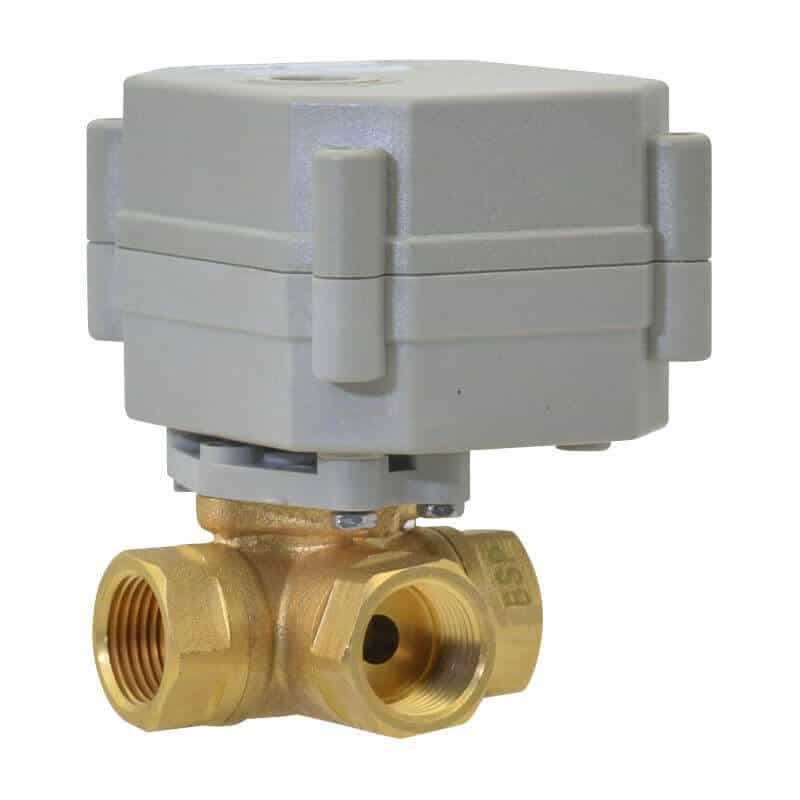 3 Way Motorized Ball Valve
Efficient Flow Control: A three-way motorized ball valve is a versatile and reliable solution for efficient flow control. It allows you to divert or mix the flow of liquids or gases by simply adjusting the valve's position using the motorized mechanism.
Automated Fluid Management: With its motorized operation, the three-way motorized ball valve enables automated fluid management. It can be integrated into automated systems, allowing precise control over the direction and flow rate of fluids, enhancing operational efficiency and reducing manual labor.
Durable and Reliable: Built with robust materials and engineering, the three-way motorized ball valve offers durability and reliability in various applications. Its motorized actuator ensures smooth and consistent valve operation, minimizing the risk of leaks or flow disruptions, and providing long-lasting performance.
Body material: SS304 / SS316 / Brass
Pressure:1-10 bar, 1.0 MPa
Orifice: DN8 to DN32
Pipe size: 1/8"-1"
Fluid Media: Water, Hot Water
The three-way motorized ball valve is a high-quality and efficient solution for fluid management in industrial applications. Its motorized actuator allows seamless control over the flow direction, making it ideal for diverting or mixing liquids or gases. The valve body is constructed from durable materials, ensuring longevity and reliable performance. With its automated operation, the AIRKERT motorized ball valve enhances process efficiency, reduces manual intervention, and provides precise flow control for optimal system
| | |
| --- | --- |
| Working Medium | Water, Hot Water |
| Operation | 3 way ball valve |
| Voltage | AC/DC 9 to 24V, AC110V AC230V |
| Orifice Size(mm) | DN8 to DN32 |
| Open/Close Time | <5s |
| Port Size | 1/2″  3/4" 1" |
| Protection | IP65 IP67 |
| Cable Length | 0.5 M |
| Max. Pressure Resistance | 10 bar |
| Operating Temperature | PTFE for -5~180℃ |
| Voltage Range | ±10% |
| Material of Body | SS304 SS316 Brass UPVC |
| Material of Oil Seal | PTFE |