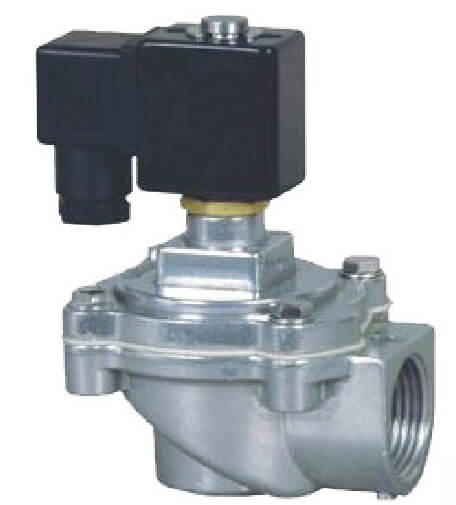 MCF series Solenoid Valve Pulse Solenoid Valve Electromagnetic Solenoid Pulse Valve
The valve functions as the "switch" for compressed air in the dust clean blowing system of the pulse bag filter. Controlled by the output signals of the pulse jet control device, VXF, MCF, YMF valve make dust clean to the filter bags cell by cell to keep the resistance of the bag houses within the set range, and thus guarantee the processing functions and the dust-collecting efficiency of the bag houses.
MCF-20 MCF-25 MCF-40 MCF-50 MCF-65 MCF-76
Solenoid Valve 12V DC 24V DC 110V AC 220V AC
MCF Pulse Solenoid Valve Electromagnetic Pulse Valve
Available from 1" to 3"
CE certificate,good price
MCF Series Electromagnetic Pulse Valve
DMF-ZM-25
1.Electromagnetic pulse valve is controlled through electric signal control valve body.
2.DMF Series Embedded Electro-magnetic Pulse Valve
3.DMF Series Right-angle Electro-magnetic Pulse Valve Thread type
4.DMF series Explosion-proof Electro-magnetic Pulse Valve
5.QMF Series Gas Control Electro-magnetic Pulse Valve
6.MCF Series Electro-magnetic Pulse Valve
7.AMF Series Electro-magnetic Pulse Valve
8.YMF Series Embedded Electro-magnetic Pulse Valve
Pulse / Flooding solenoid valve
* MCF series electro-magnetic pulse solenoid valve
* YMF series flooding solenoid valve
* this valve is a kind of compression air switch for blast cleaning system of pulse pocket type dust catcher and is controlled by the output signal from pulse blast controller. The blast cleans the filter bag line by line and ensures the cleaning capacity and dust absorption efficiency of duct catcher
MCF-20 MCF-25 MCF-40 MCF-50 MCF-65 MCF-76